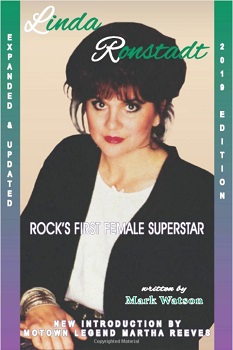 The book shown to the left, an unauthorized biography of Linda Ronstadt, has been available for several years. A new 2019 paperback edition of this book is now available. This updated version has additional and revised text and scores of news color photographs, with a new introduction by Martha Reeves. It is also available as a Kindle e-book. It is available from Amazon, Barnes & Noble, and other sellers. You may contact the author, Mark Watson, for more information.



On July 28, 2014,9:13 PM 6/18/2015 Linda Ronstadt was honored with the National Medal of Arts, presented to her by President Obama in a ceremony at the White House. More information may be found here: New York Times article



On February 10, 2013, Linda Ronstadt discussed the power of music and other topics at Grace Cathedral in San Francisco. To listen to or download this one-hour program, click on

this Grace Cathedral link

.

Linda Ronstadt's classic album

Heart Like a Wheel

is among 25 recordings selected for long-term preservation in the Library of Congress' National Recording Registry. You can read more about this in this article from the

Los Angeles Times

.

Linda Ronstadt's memoir, titled

Simple Dreams

, was released on September 17, 2013. The book is available in hardcover format in English and in a Spanish language trade paperback. The book has also been released in paperback. An audiobook editon will be made available December 15, 2020.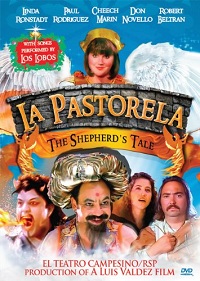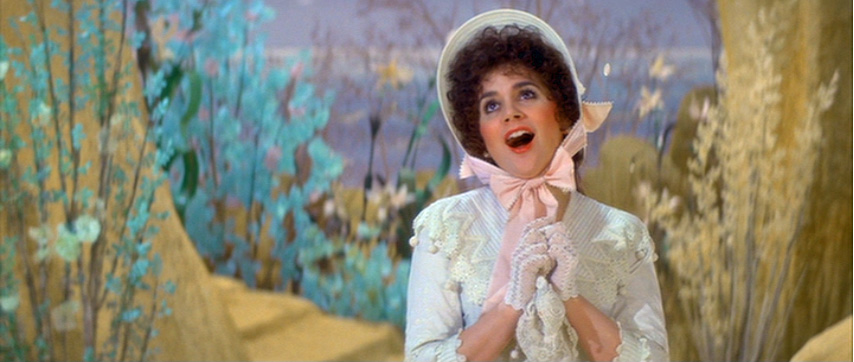 A TV program from the past featuring Linda Ronstadt is now available on DVD. Originally produced for PBS's Great Performances Series,
La Pastorela
is a musical retelling of the shepherd's journey to Bethlehem to see the Christ Child. We see the tale through the eyes of a modern young girl, the oldest child in a large rural Tex-Mex family. During a surrealistic dream, which brings to mind "The Wizard of Oz," the young chicana makes a fantastical journey with the shepherds and along the way witnesses the triumph of God's Angels over Satan's diablo's. This DVD was released November 6, 2012 and is currently out of print. A few copies remain for sale at
Barnes and Noble
.
Linda Ronstadt was honored with the Lifetime Achivement Award from the Latin Recording Academy. The award was presented November 9, 2011 at a special ceremony at the Four Seasons Hotel in Las Vegas. According to their press release:
Ten-time GRAMMY winner Linda Ronstadt is one of the '70s most popular interpretive singers and has released more than 30 solo albums, 15 compilations and greatest hits albums, with several reaching certified gold, platinum and multi-platinum status. Released in 1987, her first all-Spanish album, Canciones De Mi Padre, stands as the best-selling non-English-language album in U.S. music history. Nicknamed the Queen of Rock, Ronstadt has recorded in several genres such as jazz, R&B, gospel, opera, country, choral, tropical, and mariachi. Additionally,she has collaborated with such diverse artists as Rosemary Clooney, Billy Eckstine, Philip Glass, Flaco Jiménez, the Chieftains, and Dolly Parton. She currently devotes time to her family and continues to support many Hispanic social causes.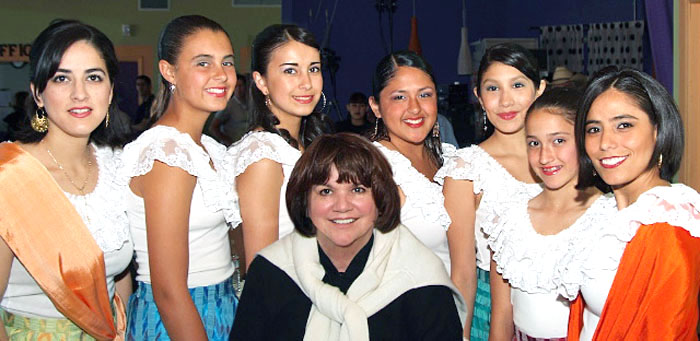 Linda Ronstadt poses with dancers from Los Cenzontles. June 2, 2008
Photo by Los Cenzontles.
JD Lasica / SocialMedia.biz

Linda Ronstadt sings with David Hidalgo
JD Lasica / SocialMedia.biz







  
































































Numerous fans have contributed to the construction 
of this webpage.  I would like to thank


these Linda Ronstadt fans

 for their help.




































































This is an unofficial Linda Ronstadt fan website. You are not communicating with Linda Ronstadt or anyone who has direct contact with her. She will not see your email. 


Sende-mail






























Search this website














When you make your online music purchases, Linda Ronstadt or other artists, 
through the CD Universe links on this page, 100% of the money earned 
on sales through this website will be donated to Grassroots Acoustica 
charities.  Thanks to your purchases through this website, 

$1439.95

 has been donated to Grassroots Acoustica.
Click on the CD Universe logo below for ordering, or click 
on the Grassroots Acoustica logo to learn more about that organization.


 















*This is an unofficial fan page, and is not affiliated with Linda Ronstadt.


Tony Partridge