The Skeeter Davis name is well known to fans of country, pop and rockabilly music. In fact, it was because of her early '50s work as half of the Davis Sisters that NRBQ's Terry Adams first approached Davis. Adams loved the harmony singing on the dozen Davis Sisters singles he owned, a vocal blend that would later influence the likes of the Everly Brothers and many others. What he didn't realize was that she was the very same Skeeter Davis who had scored a No. 1 hit in 1963 with the pop ballad "The End Of The World." Once he found out, Adams decided a meeting with this lady was in order, and traveled to a county fair to hear her sing.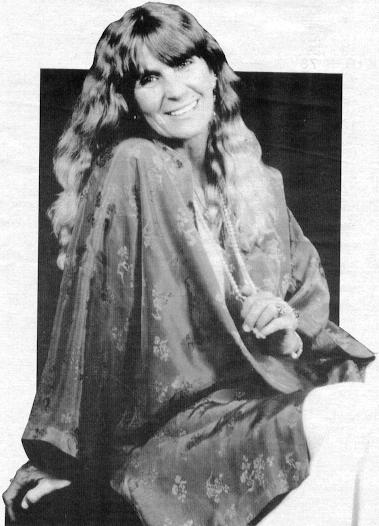 They spoke about the Davis Sisters that day, and Skeeter mentioned that she happened to have some unreleased Davis Sisters recordings at home, and would he like to hear them? Would he?!
It took some time before their mutually hectic schedules allowed them to meet again, but before long Davis was joining NRBQ onstage to sing "The End Of The World" with them. Plans were made to record an album. Again, years elapsed, but finally, She Sings, They Play was released in time for Christmas 1985, more than three decades after one of two naive country girls decided to become a singing star.
Mary Frances Penick was born Dec. 30, 1931, in Dry Ridge, Ky. She grew up on a farm, the first of seven children. When she switched to a school in a larger town, Covington, Mary befriended Betty Jack Davis (born Corbin, Ky., March 3, 1932), who was known around school for her singing skills. They formed a duo, calling themselves the Davis Sisters, Mary taking on the nickname Skeeter (it supposedly has something to do with mosquitos) and her friend's last name.
Having been influenced by the Carter Family and other acts she heard on the Grand Ole Opry, Skeeter was a natural at singing harmony, and it was at that which she and Betty Jack excelled. Their singing was well received in clubs around the Lexington, Ky., area, and by 1949 the girls were regulars on radio programs such as the Wheeling Jamboree on WWVA.
When the '50s rolled around, the Davis Sisters decided, naively perhaps, to fly to New York City and get themselves a recording contract with RCA Victor. They were signed, just like that, by RCA's Steve Sholes, and in early 1953 recorded their first single, "I Forgot More Than You'll Ever Know" backed with "Rock-A-Bye Boogie." The A-side became a country smash, selling over a million copies, while the B-side has long been considered a pre-rockabilly classic and Davis' most collectible item.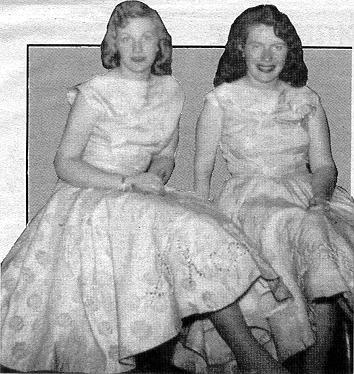 No sooner than they'd established themselves, tragedy struck that summer when Betty Jack Davis was killed in an auto accident on the way back from WWVA. Skeeter was seriously injured. The loss of her friend and singing partner remains prominent in her mind even today. She had doubts about continuing in show business, but at the urging of her friends, she teamed up with Betty Jack's sister, Georgia (whom Skeeter calls Georgie) and they continued on as the Davis Sisters.
The new duo recorded more than 10 RCA 45s together but by 1956 Skeeter decided to try her hand at going solo. This was not easily done, as she'd always seen herself as a harmony singer, and constantly had to remind herself she was alone now. But with Chet Atkins' supervision at RCA's Nashville studios, Davis began releasing her own singles and building an audience.
It wasn't until 1960, though, after she'd already toured with the likes of Elvis Presley and Eddy Arnold, that her own star began rising. The first breakthrough was a 1959 hit, "Set Him Free." That was followed by 1960's "(I Can't Help You) I'm Falling Too," an answer to Hank Locklin's "Please Help Me, I'm Falling," which became her first crossover into the pop Top 40 in 1960.
But the past 10 years of successes were nothing compared to 1963's "The End Of The World." Ironically, DJs had been playing the B-side, but when New York City disc jockey Scott Muni flipped it over and played the sentimental ballad, Skeeter Davis was on her way to her first across-the-board pop smash. It reached No. 2 in Billboard in early '63, won Skeeter several awards (she'd already been nominated for a number of country Grammys) and remains a standard today.
Ironically, however, the song's success caused problems with Davis's country audience and in the music industry. She had been a member of the Grand Ole Opry since 1959, but now that she had had a "pop" hit, many country DJs and promoters refused to deal with her anymore. At the same time, many of those in the rock 'n' roll or pop segments of the industry still saw her as a country artist.
Despite all of that, two singles later Davis scored another pop Top 10 with "I Can't Stay Mad At You," a song written by Carole King and Gerry Goffin. But that would be Davis's last pop smash. Only three more of her singles reached the Top 100 and by the end of 1964 she bid farewell to the pop charts.
But her career continued sans pop hits. Davis performed continuously throughout the 1960s and early '70s, journeying to Europe, South Africa and other regions where she was still a major star. She appeared on numerous television programs, including religious shows such as Oral Roberts' specials. And she continued to record feverishly for RCA, adding tribute albums to Buddy Holly and Dolly Parton to her discography, as well as duet LPs with George Hamilton IV, Don Bowman, Bobby Bare and Porter Wagoner. By the time her RCA contract ended in 1974, Skeeter Davis had logged over 50 singles and 30 albums for Nipper.
There was an 11-year album recording gap between 1974 and 1985, when a label called Tudor released an album of unfinished masters, of which Davis is not particularly fond (but which includes a killer remake of "Rock-A-Bye Boogie"). She played a huge concert in Jamaica in 1983, sharing the bill with a diverse cast ranging from the Beach Boys and the Grateful Dead to Aretha Franklin, Joe Jackson and Peter Tosh. And then came NRBQ.
Watching Skeeter and the boys sing together at New York's Bottom Line and Lone Star Cafe, it's obvious that what both parties say is true: This is a match made in heaven. Skeeter sounded and looked great and NRBQ is right at home with her style and experience. After the first joint appearance by Davis and NRBQ at the Bottom Line, Goldmine spent an hour interviewing Skeeter while NRBQ's bassist, Joey Spampinato, sat in and added tidbits. What we found out is not only that Skeeter Davis is one fine singer with an incredible history, but she's one of the most charming people you could ever hope to meet.

Goldmine: How did you meet NRBQ and start working with them on She Sings, They Play?
Skeeter Davis: A few years ago ­ actually, it's closer to 10 years now - I was playing a concert at a park in Massachusetts, and Terry Adams and Tom Ardolino came to the show. Terry had a big collection of Davis Sisters records and he couldn't quit talking about them. Even in Nashville, nobody ever talks about the Davis Sisters, so I thought there was something kinda neat about it all. I told him that maybe some day he could come and listen to some Davis Sisters things I had that I'd never played for anybody, which did come to pass about four years ago. I had had some of their albums but had never seen them live. So I went to see them, jumped up and sang "The End Of The World," and the next thing you know we were starting an album.
Goldmine: For those who haven't heard the album yet, can you describe the music on it?
Skeeter Davis: There's a song Joey (Spampinato) wrote especially for it, and one Terry wrote, and we did some outside material. We did "Things To You," which NRBQ fans are familiar with. We did an old Bill Carlisle song, "Ain't Nice To Talk Like That," which was a hit in the early '50s, and a few things I wrote. We thought about doing "The End Of The World" later, but we weren't really thinking like that when we were making the album.
Goldmine: What was it like working with NRBQ? It must've been quite different than working with Nashville session musicians.
Skeeter Davis: It was quite different for me. In Nashville, you get in the studio and you know you're gonna be there four to eight hours, however it's booked. The guys hear your demo and they write a chart real fast and they go through it. With these guys the whole thing was like a love album because everybody had a lot of respect and love for each other. I was so shocked because nobody signed any cards to come pick up their money; everything was fun. Another thing is that I remember once recording an album, I Love Flatt & Scruggs, in one day. On this one we worked for a long time.
Goldmine: What was your last album before this? Was it the Heart Strings album for Tudor Records?
Skeeter Davis: Oh, you know about that? That was just hurriedly done, for me to take overseas. They still release my RCA things over there. In fact, there's a real good album that came out in England (Author's note: My copy is from Germany; not sure if this is the same LP she means.) with 20 of my best hits. I think I did a couple of Joey's tunes on that Tudor album ("How Could I Make You Love Me" is one, but no songwriting credits are listed on the record). The last RCA album I had was in 1974. I hadn't recorded anything since that.
Goldmine: Why did you part ways with RCA after more than 20 years?
Skeeter Davis: I had a Top 10 (country) record in 1974. But it was very strange; all of a sudden I made a statement and it ended up in the paper in Pennsylvania. I said that I was tired of going to the same places over and over and I thought if I didn't get to places like Norway and Africa, where "The End Of The World" had been No. 1, I might never get there. So I started going to all those places in 1974 that had always wanted me to come over. I had been to Holland and Scandinavia in the '60s, but I wanted to go to Africa first this time, so I went over with my band to Kenya and RCA backed it. There were crowds of 15,000; it was really unreal.
Goldmine: Why do you think you were so popular in places like that?
Skeeter Davis: Well, people always say that country audiences are always loyal but over there it's true. Once they like you, they love you. Jim Reeves and I were the biggest thing in Kenya. They're still buying Jim Reeves records there, just as if he was alive today. And they also love Dolly Parton and Waylon Jennings. But Jim Reeves and I are still the biggest; I went back for five weeks after that first time there.
Goldmine: Have you been touring all along, even though you haven't recorded?
Skeeter Davis: I've been traveling overseas. I was in Singapore last January and I was like a No. 1 artist there. And I've remained popular in England. A label called Detour re-released the tribute album I did to Buddy Holly over there a few years ago. Over here you're just as good as your latest record. I played a concert in Jamaica a few years ago with people like Joe Jackson and Aretha Franklin. This is funny: They said they knew I liked Dolly Parton because I did a tribute record to her, and, "Maybe Skeeter would like to bring Dolly to open for her." I can't wait to see Dolly and tell her that. That's how wild it is.
Goldmine: Going back to the beginning, how did you first start singing and enter show business?
Skeeter Davis: I was raised in Kentucky and went to school with the girl I started singing with, Betty Jack Davis. I was new in the school, having just moved to more of a city town after living in more of a country town. One day the teacher left the room and everybody started asking her where she'd (Betty Jack) sung Saturday night. I started singing harmony with her even before I knew her, and that's how the Davis Sisters were born. We started singing in school, and then we went down to Lexington, Ky., and started singing with Lester Flatt and Earl Scruggs down there. When we got out of school we decided to save our money and go work for RCA, because we wanted to be on that label. So we took our first plane trip to New York City in 1953 and got signed.
Goldmine: That must have been some experience for a country girl.
Joey Spampinato: They thought they needed parachutes.
Skeeter Davis: Oh, you're letting them know how dumb I was! We asked where the parachutes were when we got on the airplane. We thought they just weren't giving us any.
Goldmine: And you got signed, just like that? Things must have been a lot easier then.
Skeeter Davis: Yeah, we went to New York not knowing anybody and went to RCA, without an appointment. The guy there sent us over to MCA, and they sent us back over to RCA. The guy looked at us and said, "What are you doing here again?" We were just dumb enough to go back, and this time they went for it. He asked us if we ever went to Nashville, and we said, "Yeah, all the time." We'd been there once in our whole lives. That's one of the few lies I guess that I told. Anyway, he came to meet us in Nashville and we signed. Then we recorded "I Forgot More Than You'll Ever Know" without a contract. He asked us if we wanted to wait for one and we said, no, we wanted to do it right now. He looked at us like we were nuts: "Don't you want a contract?" And we said, "Well, you'll give us one later, won't you?" It turned out he was a very nice man and he did give us one.
Goldmine: I read once that you were signed at one time to Fortune Records. Is that true?
Skeeter Davis: No, that was our demo. We went in and paid to do a demo there and later on they brought those records out. But we were never signed to Fortune.
Goldmine: Today, some of the Davis Sisters' music is considered early rockabilly, but it wasn't called that then. What did you call the kind of music you sang at the time?
Skeeter Davis: We just called it hillbilly. I can see why they'd call it rockabilly when they hear "Rock-A-Bye Boogie," which was the other side of "I Forgot More Than You'll Ever Know." But that was a term we'd never heard; it was just hillbilly. I think Betty Jack would've gotten a kick out of that now, but she's deceased. When I see that, about the rockabilly girls, I kind of get a kick out of it.

I guess why I love these guys (NRBQ) and get such a thrill working with them is that living in Nashville, and being around people that have never given the Davis Sisters any recognition, has really hurt me. And these guys and people I meet tell me they love the Davis Sisters, so I keep thinking that maybe something will come of this, and people will know we were there before people like the Everly Brothers.
Goldmine: There weren't too many women singing in that style back then. There are a few well known singers like Janis Martin and Wanda Jackson, but few women got any recognition in country or rockabilly at the time.
Skeeter Davis: Oh yeah, the guys had it sewn up. In fact, when we went to Steve Sholes at RCA, he said, "What makes you think that you can sell records?" He said, "We've got a group right now, the Beaver Valley Sweethearts, and we can't sell any of their records." And Betty Jack said, "Yeah, 'cause they're not any good." I'd like to have a record by them now to hear what they sounded like again, but I know we were different.
Goldmine: How many Davis Sisters records were there?
Skeeter Davis: We only had the one session with me and Betty Jack, and then me and Georgie sang later on.
Joey Spampinato: It's at least 12 45s.
Goldmine: Has there ever been a compilation album?
Skeeter Davis: Never. There's never been a Davis Sisters album. When I was with RCA for 20 years I thought it would be nice to bring out a Davis Sisters album. But nobody ever cared. (Note: NRBQ and Red Rooster are assembling one for future release.)
Goldmine: Did you ever get to tour with Betty Jack?
Skeeter Davis: We used to do the network radio shows in Wheeling, Richmond, and then there was the Grand Ole Opry. The night before the accident that took her life we were in Wheeling. We were lined up to do Perry Como's show in New York. We had a record that was in the pop charts. "I Forgot . . ." got to be No. 18 in 1953. As far as touring, though, Georgie and I really started doing all the tours. I toured with Elvis Presley.
Goldmine: What do you remember about him>
Skeeter Davis: It was something seeing an audience go so completely wild. I used to see him backstage biting his fingernails; he was as nervous as I was. I used to say me and Elvis were both nervous but he just shook more than I did. He was very insecure. He'd drag me over into a corner and we'd sing every gospel song we knew. He talked about his mother a lot. This was right after he made his Sun records and RCA bought him. He had his pink Cadillac. He had this lace shirt once, and I said to him, "You're not gonna wear that shirt; it looks like a blouse." And he said, "You don't like my shirt? I spent every dollar I had on this." He was so proud of it. He started taking it off and told me I could have it, but I didn't want his shirt. So Mae Axton, who wrote "Heartbreak Hotel," said, "I'll take that shirt." She's never let me forget it. But he was really special and I really cared a lot for him; he was neat. The day before he died he had called Mae Axton and asked if she'd ever seen me recently, and she said she did, all the time. He said to tell me hello and everything.
Goldmine: How long did the Davis Sisters last?
Skeeter Davis: OK, in '53 I recorded with Betty Jack and then she had the accident. Then in '54 I recorded with Georgie. We stopped in '56. I heard from her not long ago. We did an RCA Caravan tour, working with Hank Snow, Eddy Arnold and all those people. The best tours were with Elvis, though . It was on one of those that I saw my first tornado. My brother always says, "We could've lived in Graceland."
Goldmine: What was it like opening for him? Were the crowds impatient?
Skeeter Davis: We didn't open for him, if you can believe that. Hank Snow was the closing act. I have a program: It was Onie Wheeler, Elvis was on Second, the Carter Family, the Davis Sisters, then Hank Snow. Finally, Hank had to let Elvis close the show. It got to where nobody could follow him. Hank hasn't forgotten it. Every time he sees someone on the Opry who's driving people crazy he says, "Reminds me of my days with Elvis Presley."
Goldmine: I know that you enjoy harmony singing best, so was it difficult for you to go out by yourself after breaking up the Davis Sisters?
Skeeter Davis: It was and it still is. I never thought I would have a hit by myself. I remember Chet Atkins dropping me off at the hotel one night after we were recording, and I said to him, "You're just recording me because you feel sorry for me," because of the accident. He looked at me and said, "Feel sorry for you? We don't feel sorry for you. You're gonna have a big smash some day." That really did something to me; it was a lesson. We did have some hits in the early '60s, like "My Last Date (With You)," which did well on the pop charts in 1960. But then when "The End Of The World" hit No. 1, I was thrilled, because all of a sudden I had a No. 1 record and it made me feel really good.
Goldmine: Your first solo hit was "Set Him Free," right?
Skeeter Davis: Yeah! In 1959. And I got on the Opry and forgot the words. I got up there and couldn't remember them and I turned to Johnny Johnson and said, "Can't you help me?" And he said, "No, I just know my part." And all of this was going out over the air. That's gotta be a good tape somewhere.
Goldmine: Was playing the Opry a big dream for you when you started out?
Skeeter Davis: Betty Jack and I went down there when we were in high school and we'd see girls up there like the Carter Sisters, but they were all kind of background. Betty Jack kept saying, "We're gonna have our own show. We're gonna do it all." She never got to perform on the Opry. It's funny, 'cause they're still old-fashioned there. I hosted it once and the guys still didn't want the girls bringing them on. I got to do it one time, and that's all. I wish we could change that.
Goldmine: Your most popular song, of course, was "The End Of The World," in early 1963. How did you come to record that song?
Skeeter Davis: Chet would give me a stack of songs and say, "Take these home and see what you like." I had a demo of "Breaking Up Is Hard To Do" by Neil Sedaka but I didn't do it. Carole King had also sent "I Can't Stay Mad At You," which I did do. But anyway, Chet gave me these songs and there was a guy singing "The End Of The World" on the demo. I just loved it because it expressed all my feelings going through all that tragedy, and all those years of loneliness and feeling so bad. It was strange, because I just said that's how you feel when somebody dies. Everybody else thought of it just as a love song. I loved it and I did record it but it stayed in the can; they didn't bring it out. Finally, I told Chet, "I'm not gonna record no more if you don't bring out that song." So they did, and then it didn't do anything.

The country DJs were playing the other side of it, which was an old pop standard, "Somebody Loves You." Finally, Scott Muni, a DJ in New York (WABC) took a notion and played the record and it broke in New York City. It sold 100,000 records in a week. When I played Carnegie Hall I met the writer, Sylvia Dee, and she told me she'd written it when she was 14 and her father died; she was 30 when I met her. It's still a really special song to me.
Goldmine: It was a different kind of song for you; you hadn't recorded anything so pop-oriented before.
Skeeter Davis: Well, people forget that I had had one session before that with strings, "Am I That Easy To Forget," in 1960, which Debbie Reynolds covered. All of the RCA field men were telling Chet that if you took the steel guitar from that record it'd be a big pop hit. I kept saying I didn't want to do that. I had had a record called "Optimistic," which was the first of my records to be a territorial hit, which sold a lot of records in certain areas. It was No. 1 in Nashville on the pop station, and that was before "The End of The World."
Goldmine: So, were you surprised when "The End Of The World" did so well on the pop charts?
Skeeter Davis: Sure, because I was expecting just to have another country hit. And what hurt me was that the DJs weren't playing it; they dropped me like a hot potato. Even some of my fans were coming up to me and asking me why I did it; they were really giving me a hard time. I was surprised because I thought when people liked you they kept liking you, but it wasn't true. Then I made a lot of new friends through it though.
Goldmine: That song was covered by a lot of other people. One that comes to mind is Herman's Hermits. What did you think when you heard an English rock group doing your song?
Skeeter Davis: He told me he was going to do that. He did it kind of for me, even though I didn't write the song. It was on the back of "Mrs. Brown You've Got A Lovely Daughter." The publisher was trying to get everyone to cut it, even though I asked him not to have everyone cut it. Even Lawrence Welk cut it later. A few years ago it was recorded again ­ Leona Williams cut it and someone else - and they copied my record to a T.
Goldmine: Do you still sing it every time you perform?
Skeeter Davis: Yeah. A lot of times I don't want to sing it at the Opry but I'll have 15 requests to do it. The song's had a really wonderful life.
Goldmine: Do you ever get tired of it?
Skeeter Davis: No, because I'm hooked into why I did it in the first place and why I liked it, and it's still just as special to me. That's the one I never got tired of, there's lots of hit records I don't even sing.
Goldmine: A lot of people forget that you had another Top 10 hit right after that, "I Can't Stay Mad At You." Was that the follow-up or was there anything in between?
Skeeter Davis: No, what's wild is that "I'm Saving My Love" came out and it sold well but all of a sudden "I Can't Stay Mad At You" came out and you couldn't turn on the radio without hearing it. I was on tour and the record was on every radio station. We were on tour with George Hamilton IV and Marty Robbins and it was when President Kennedy got shot. I didn't want to hear the radio any more but up until then we were having so much fun just hitting the dial and I heard it even more than I heard "The End Of The World."

Carole King came to see me. For some reason I'd get a lot of songs sent to me from New York writers. I was getting a lot of Nashville people aggravated with me at the time. When we were recording "I Can't Stay Mad At You," Chet said he thought I should leave off the "shoo-be-doo-be-doo-wop" and I said, "Well, the country disc jockeys ain't playing me right now anyway." He said I was right, and asked me what I wanted to do. So the Anita Kerr Singers, who were on "The End Of The World," were trying it (the background voices) but it sounded too proper. So we got some black girls who were singing at Fisk University, which is a black college in Nashville, and Anita Kerr, the two girls and me did it, and it sounded great. And that was before Charley Pride, too, so I felt really proud of that.
Goldmine: Those hits were in 1963, and of course the next year was the Beatles. Did that affect you as a Nashville artist?
Skeeter Davis: I wasn't trying to be anything other than a country artist. But I was getting to do some shows with people like the Rolling Stones. It seemed like all of a sudden the country people didn't want me, and the pop people didn't want me, and all I was doing was trying to make good records. It was kinda crazy back then. At the time I was going through a divorce that was very hard on me. I played the Beatle records and I asked Chet what he thought it was about them, and he said it was their hair. I haven't let him forget that. I met Ringo; he's the only one.
Goldmine: In 1967, you recorded Skeeter Davis Sings Buddy Holly. Why did you decide to do that, some eight years after he died?
Skeeter Davis: I loved Buddy Holly; I was a big fan of his. I remember sitting with Ernest Tubb and his band when the tragedy occurred; we were in Iowa. Some of his songs, like "True Love Ways," I thought were just me. Felton Jarvis was producing me (in '67) because Chet was sick, and I mentioned my love of Buddy Holly. Waylon Jennings was there and we all started talking about it and the next thing you know, we were doing it. I don't know if Chet would've let me done that or not, but it was right up Felton's alley.

We called up the Holleys and they came to the session. It was so nice meeting them and hearing all about Buddy. But there again, they wouldn't play the album. I went back to RCA when the (Buddy Holly Story) movie came out, and said, "You know, y'all could make some money if you really want to by reissuing this album and sticking a picture of me on the front." I had learned that my fans were all fussed because they wanted me to be on the cover (it shows a photo of Holly). And they said, "Skeeter, you're grasping at straws." When I go to England, I always get people knocking on my door, and it's always Buddy Holly fans who started liking me because of that.
Goldmine: You did a tribute album to Dolly Parton later as well.
Skeeter Davis: I thought Dolly was one of the greatest writers. I did that album before she got as big as she is now. I did a song of hers, "Fuel To The Flame," and it was a Top 10 record for me in the country charts (1967).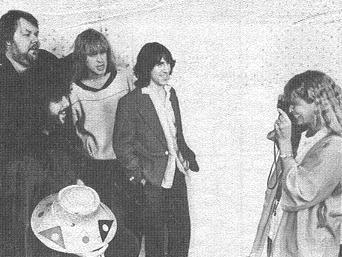 Goldmine: Getting back to the new album, did you record anything that was left off the record?
Skeeter Davis: A couple things. We did one thing that was included and is really special. It was for Betty Jack. I've done one for her on every album; there's always a song that's especially for her. There's an old Hank Williams song that was a hit, "May You Never Be Alone." I did that and Terry and Joey liked it a lot. I did my old-style harmony on it. We had a few guests on the album: Larry Packer plays violin, or fiddle if you prefer that. And Buddy Emmons played steel. It's a really special album to me, and it's OK if it doesn't get to be No. 1 but I feel that it's something that'll be talked about. I want to get the Grammy for it.
Goldmine: You certainly deserve one after all these years. Has it gotten easier or more difficult for you over the years to be part of this crazy business?
Skeeter Davis: It's easier because I found out that my life don't depend on it. At one time I loved this business more than anything. Now, it's just for me.